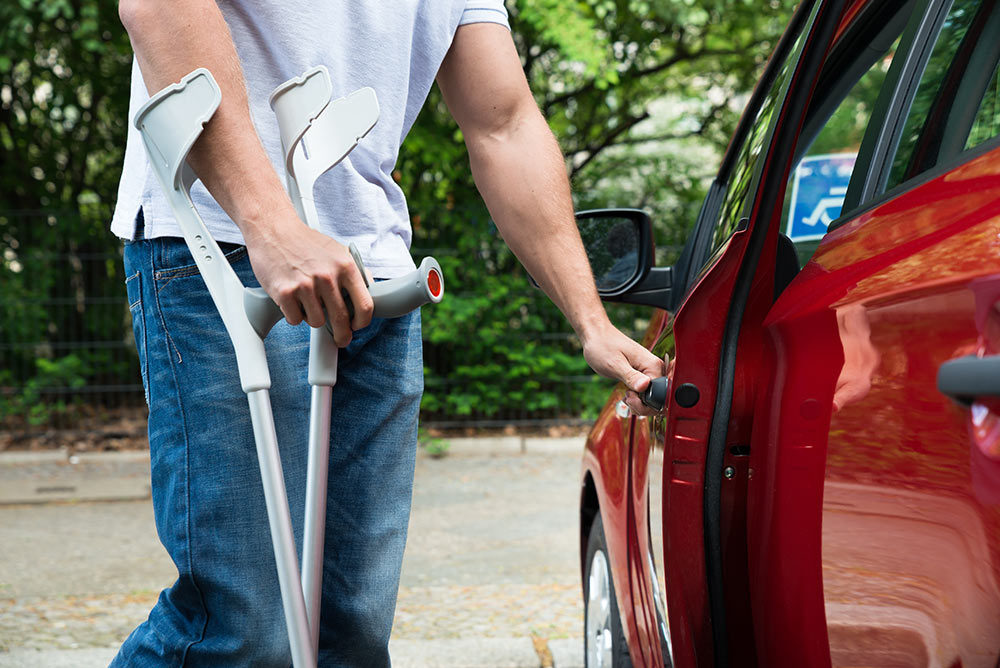 Have you been to the bank, visited several dealerships all in the bid to find the right car with reasonable financial terms? The entire process of obtaining car loans as an individual on ODSP (Ontario Disability Support Program) can take far too long with lots of hassles.
However, it's not all bad news. There are a couple of options that are available to you as a recipient of ODSP. Being on ODSP or any other provincial assistance program doesn't disqualify you from obtaining car loans. Let's layout the available options and how to go about getting your car loan.
How to Get Approval for a Car Loan on Disability
While being on disability income support can make obtaining loan approvals tedious, it is not an impossible task. There exist three (3) recognized strategies that will help you to secure loan approvals with the best interest rates. The first two strategies are short-term while that third strategy is a long-term solution
If you would like to get a car as soon as possible, you can do the following:
1. Find Yourself a Cosigner
As with any other loan application, a good credit rating coupled with a cosigner will significantly increase your chances of getting your auto loan approved with the best rates. These two factors put you in a good position financially and can speed up your application process.
You should be aware that any defaults in payment get shipped unto your cosigner. Therefore, only take this route if your cosigner is willing to shoulder the risk involved in such a setup.
2. Find Dealerships That Specialize in Low-income Loan Solutions
With a decent amount of research, you can find auto dealerships that offer loans to low-income individuals. Due to the potential of your credit score take a hit each time you apply, you should shop around first beforehand. Your financial adviser should be able to link you with trustworthy lenders that specialize in ODSP auto loans.
A more straightforward solution is to allow Hayden Autos to find you the perfect car and deal for your unique needs. At Hayden, we have partnered with multiple dealerships that offer the best auto loan rates to individuals on ODSP and other provincial assistance programs. All you need to do is fill the form below, and we can get you started on finding your ideal car.
If you arent pressed for time, this last strategy is for you:
3. Focus on Improving Your Credit Score
Improving your credit score remains the most reliable way of getting your auto loan applications approved with minimal hassle. Many lenders strongly rely on your credit score when considering your application for an auto loan.
The good news is that you can significantly improve your credit score in less than 12 months. With a decent credit rating, you wouldn't even need to have a cosigner to obtain auto loans.
You can improve your credit score by:
Keeping your balances low
Making your monthly payments on time
Paying off all debts
Checking your monthly report for errors and disputing them
Does a Car Loan Affect Eligibility for ODSP?
Most ODSP income earners worry about how applications for car loans will affect their eligibility for ODSP benefits. Well, if you fall under this category, the good news is that the loan has zero effect on your eligibility if the car loan is for your primary vehicle.
According to this OSDP info sheet, loans are generally not considered as income when used towards "disability-related items and services that are approved by the Director." Transportation is considered as an essential disability-related service.
Therefore, as long as the auto loan goes towards a primary vehicle, your ODSP eligibility remains unaffected. A loan to modify your primary vehicle is also considered as an essential disability-related service and does not affect ODSP eligibility.
This is all because exempt assets are not factored into ODSP eligibility. The government of Ontario considers your primary vehicle as an exempt item. However, taking out a loan on a second or third car with a value above $15,000 will affect ODSP eligibility since cars outside of your primary are not exempt assets.
If you have questions regarding ODSP eligibility, talk to your caseworker, or view this vehicle-specific guide from the Ministry of Ontario.
Does ODSP Pay Car Insurance?
Your monthly ODSP income support covers; a basic needs and shelter allowance. The amount is meant to help cater for essentials such as food, clothing, and shelter costs. ODSP does not explicitly cover car insurance or car payments. Your ODSP caseworker can provide you with more detailed information.
I am on another type of provincial disability program
The information in this article also applies to individuals outside of Ontario. Different provinces have disability support programs just like the ODSP, and they support the use of a vehicle for daily transportation as your primary. AISH, BCEA, and SAID are some of them.
This Benefits Finder from the Canadian Government will help you find out what benefits you are eligible for.
How to Apply for ODSP Car Loan Online
The strict qualification criteria set by banks make loan approvals tedious for low-income individuals. However, other trustworthy alternatives will make your dream a reality.
Maritime Vehicle Providers is the trusted name when it comes to securing disability auto loans for individuals on ODSP. Whether you lack a cosigner or have bad credit, we will do our best to help you obtain a loan for that car or vehicle modification you so desire. The process of getting started is as simple as filling this form. Fill the form below, and we will reach out.
Explore other options
You can inquire about your trade-in value below, or please call (902) 468-0377 to arrange a test drive or to inquire about extended warranty and vehicle customization. You can also apply for financing for this vehicle here:.
No-obligation Trade-in Appraisal for this Vehicle
Apply for Financing at MVP for this Vehicle