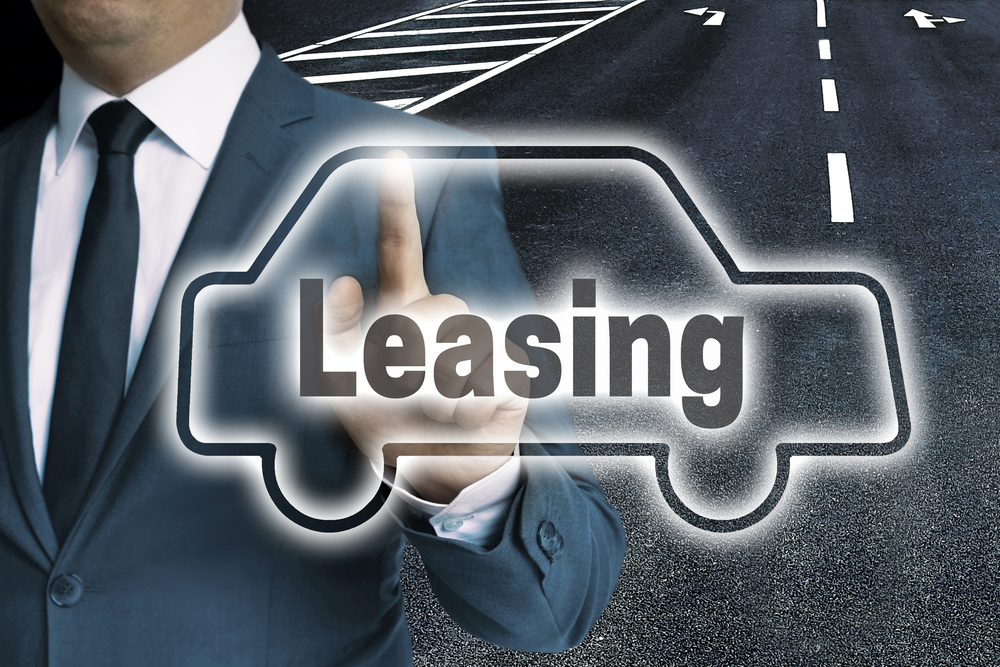 Car leases are often arranged through car dealerships and often come from automakers or third parties. It is somehow similar to how loan processes go. Via independent banks or finance companies, you can arrange leases. To pave the way for negotiations with the car dealer, which makes sense, get prequalified as with a loan.
Automaker's finance arm like Honda Finance, Ford Motor Credit, etc. offers subsidized leases, and these are the cheapest and the best deals you will find on the market.
Subsidized leases
Leases given by automakers are sometimes subsidized or subvented, which means with extra rebates, they take money off the top or raise the residual, reducing the depreciation of the lease finances in whichever way. Although rare, subverted leases occasionally bring below-market money factor. Exclusive leases like these can't be found anyhow. They are only found on local dealers and automaker's websites.
Here's a million-dollar tip on these leases: most of these leases are for slow-selling cars, which is why they are cheap. Dealers are looking just to let them go, so these deals are not on your dream cars. People who have top credit scores are the ones with access to exclusive deals. However, lending standards have fallen and are looser in comparison to a couple of years back, so this is good news for you. You might qualify.
Give great attention to lease interest rates when comparing or evaluating offers. It is often a decimal fraction in five digits, like .00166.
How do you convert money factors to their equivalent percentage rate? This is easy; multiply it by 2,400. Multiplying 2400 by .00166 will give you a 4% annual percentage rate. Furthermore, to convert the percentage rate to its money factor, divide it by 2400. Therefore, if an APR is 8%, its money factor will be 2400/8 = .00333.
Most times, lease rates are lower to equivalent interest rates. When it comes to leasing contracts, they are less risky for finance companies because they legally own the car and can repossess it if need be.
If you find that you are being offered a lease rate, which is more expensive than a loan rate, approach another dealer or lease company. However, these lease rates depend on your credit score, just like for loans, but as we know, one man's food is another one's poison. We all have different standards, so it is with dealers.
You could arrange lease offers yourself or make a comparison online.
Carefully read lease ads
On seeing the printed estimated monthly figure in a leasing ad, most people conclude that is the final figure and don't bother negotiating. So that you know, the maker's puts in his retail price, which can be negotiated as if you were buying the car. However, there are things to watch out for, amongst which are:
Equipment: a handful of ultra-cheap lease offers are on cars at hand, which might not have any features you like.
Acting fast: Qualification for some attractive ads requires customers to sign the lease in a day and receive the vehicle in three days. However, shoppers need time to check and weigh competing offers. Don't rush into making a decision.
Small mileage allowance: Remember that exceeding mileage allowances means extra charges for each additional mile, handfuls of lease ads choose the 10,000 miles or less.
Signing paperwork: The end of anything is what makes it worth it to begin it. Similarly, having a good idea of how you will end the lease will make signing it stress free. Decide from the start if you can meet the conditions spelled out in the contract when it comes time to return the vehicle and if you can reach them.
Early termination penalty: As common with leases, early termination can result in you still paying the entire lease payments as agreed. Ensure payments fit into your budget entirely.
Pick the right mileage
As said, exceeding the mileage allowed nets you additional costs for each extra mile. Buy more miles at a discount if you think you will need it before taking possession of the vehicle. Though it can be done during the lease, ask about it first.
The savings could be huge, as most companies let you boost your mileage limits for about 10 to 15 cents per mile. Also, don't buy more than you need.
Finally, the tendency for more wear and tear increases as you drive more miles. This will be factored into your charges when the lease ends so, ask the dealer what wear and tear are to them.
Make sure it's a closed-end deal
Closed-end deals are deals where you leave (when the lease ends) without paying the finance company anything if the vehicle lost more than its projected depreciation and disposition fee.
Examine The Purchase Option
The lease end purchase option permits buying the vehicle when the lease ends. Examine if there is an extra fee with this. If you want to buy the car, make sure it's a reasonable price. At times, companies turn out low-interest rates for the loan and cheaper warranty/maintenance program.
When lease ends
A good leasing experience can quickly turn south if you are not careful. Why is this? Your dealer knows you'll want to get another car now that you are giving this one up. He might try to strongarm you by saying there will be charges for excess wear and tear but look the other way if you agree to a new lease.
If you exceeded the miles or are below it, check if it's reasonable to buy at the purchase option price, then do whatever you wish with it. To reach a decision, there is a need to have an accurate estimate of the vehicle's worth.
A few miles with too much depreciation means buying will recover the value. If it's too many miles or excess wear and tear, buying may make more sense.
Finally, if you had an artificially high residual value subverted lease, walk away. The vehicle's worth may be lower than the purchase price.
Tips to minimize expenses
Fix your vehicle at an independent garage.
Return it clean
Know about "loyalty" leases
Buy your four tires.
Collect security deposit.
In our day and age, getting the best car lease has never been more easy. You can find specialists and read more of our blog posts like this one. However, nothing beats a real life experience . You can get the services of our specialists with years experience by meeting with them now.
Explore other options
You can inquire about your trade-in value below, or please call (902) 468-0377 to arrange a test drive or to inquire about extended warranty and vehicle customization. You can also apply for financing for this vehicle here:.
No-obligation Trade-in Appraisal for this Vehicle
Apply for Financing at MVP for this Vehicle