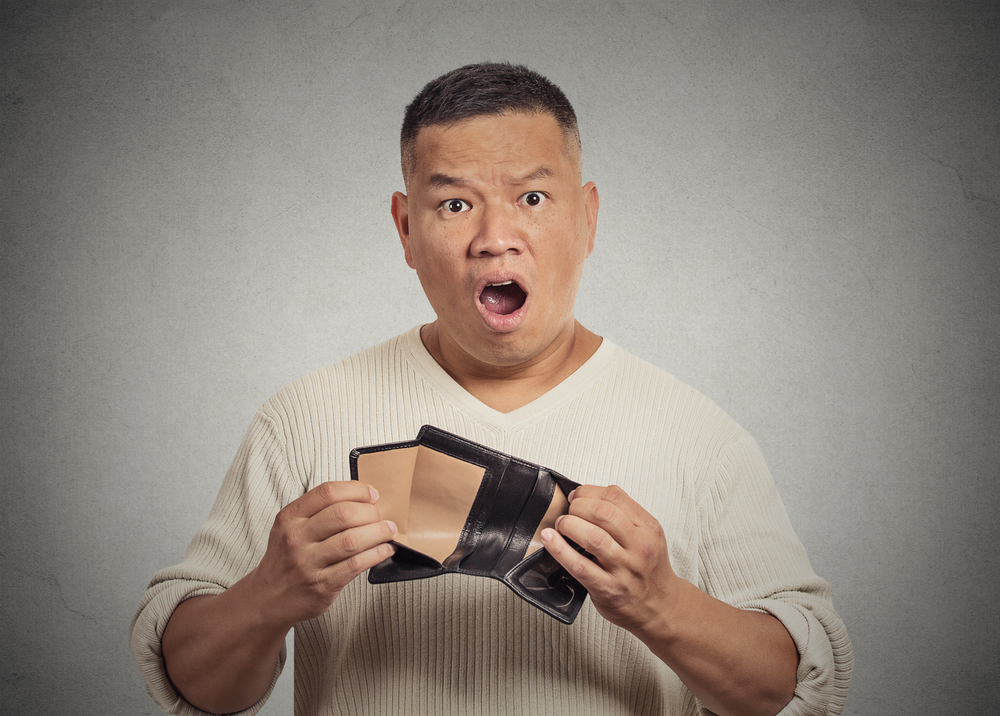 A bad credit car loan with zero down payment is a difficult thing to get. Although there are places where you may be able to get financing, banks tend to reject applications for such loans. This is because lenders want to protect themselves in the instance that you would not be able to pay back. Hence, the smallest down payment is good as it helps reduce the monthly loan repayments. A 20 percent down payment is the general recommendation, but you may be allowed to pay as low as 12 percent or even less where you're allowed to choose.
For the buyer, having a down payment is also a good thing because it reduces how much you'll have to pay each month; but not everyone can afford to pay such a deposit for the car they want to purchase. It is for this reason that we're suggesting a few options for securing a zero down payment car loan.
Increase your credit
If you have good credit, you stand a chance of getting a zero down car loan because lenders will be more willing to approve your car loan application. A good credit history or credit score of 680 or higher will quickly get you a waiver for a down payment; without a significant increase in the interest rate.
Some of the things you can do to raise your credit score include paying your bills on time, keeping your credit and card balances low, and paying off outstanding debts.
Find a cosigner
You can also get a zero down car loan if you have a cosigner. This should be a family or friend who has a strong credit score and is ready to cosign your bad credit car loan. The person will share the responsibility of payment and ownership of the vehicle. This way, you can get loan approval for a lower interest rate. You should, however, ensure that you do not miss any payment because it will affect your credit score as well as your cosigners.
Look around
A third option to find a zero down payment car loan involves doing some research. Negotiate your best deal with different lender types available. Remember to look beyond traditional banking institutions to other financial institutions or even car dealerships that help with financing.
How to qualify for a zero down payment car loan
There is a higher financial risk with zero down payment car loans than other kinds of credit. This is why lenders take care to scrutinize applications for such loans before approving. Lenders will typically want to know two things about you when you apply for a zero down payment loan. They are your income and your credit history. A steady and reasonable income gives the lenders a sort of guarantee; that you won't find it challenging to make your monthly loan repayments. The fact that you won't lack the money to pay back the loan makes you more likely to qualify for it. Remember that you can still get a zero down payment car loan even with a bad credit history; if you're willing to accept higher interest rates.
Affording a zero down payment car loan
The main reason why you might need a zero down car loan is financial restrictions. Hence, no matter what your income is, some vehicles may be considered not affordable by your lender because of the price. You are more likely to get loan approval for a car of the fair price; which will hold on to its value relatively well over time. The year and mileage of the car are also often factored in when considering its affordability.
One of our services is to help you get great zero down payment car loans so if you want to or are having problems getting one. A specialist of ours will help carve out a deal that is affordable for you. meet with them now.
Explore other options
You can inquire about your trade-in value below, or please call (902) 468-0377 to arrange a test drive or to inquire about extended warranty and vehicle customization. You can also apply for financing for this vehicle here:.
No-obligation Trade-in Appraisal for this Vehicle
Apply for Financing at MVP for this Vehicle