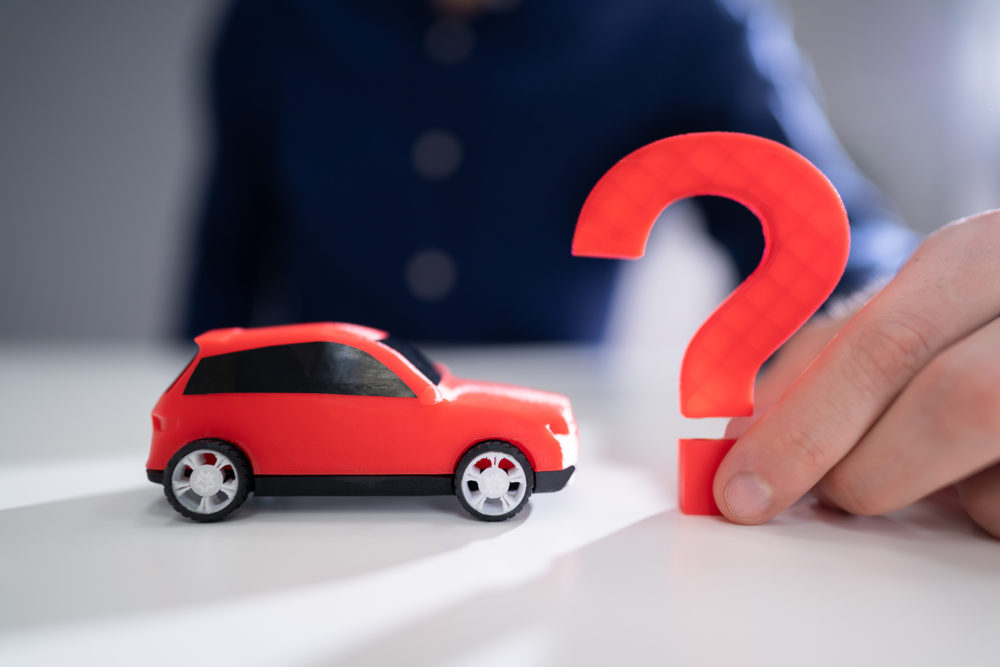 Buying a car (even if it's pre-loved and new only to you) is always a thrill. But – like all adventures – there are many pitfalls along the way, especially if you plan on financing your purchase.
So here's a quick guide on what you should be asking lenders when thinking about a car loan.
First, work out how much you can afford to pay out each month on your wheels: that means gas and oil, parking, cleaning, maintenance, repairs, insurance, registration, licensing, and loan repayments. Be realistic here! Remember, older (and cheaper) cars with higher mileage may well need costly maintenance and frequent repairs, with tighter loan restrictions as well.
Now comes the fun part – picking the perfect car that meets your needs and slots smoothly into your budget! However, being flexible about details like colour and accessories helps you get the best value for your hard-earned money. Some lenders work only with vehicles purchased through licensed dealerships, so factor this into your search parameters.
Now it's time to research your best loan options: interest rates are important, as well as convenience and the chances of approval for your application. These vary by institution, so check out the types of lenders you could contact: normally banks, credit unions, online dealers, and bricks-and-mortar dealerships.
Most loan proposals are valid for thirty days, so don't hesitate to shop around for the best deal in this highly competitive market!
Remember:
You need to know exactly how much your new car will have cost, once everything has been paid off in full. Here's how:
Ask for itemised proposals that show the number of monthly instalments and the amount of each of them. Would you be paying off the entire loan on a monthly basis? How much is the down payment? And are there any lump sums (ouch!) included in the loan agreement, particularly on its termination date?
Make sure you know the total yearly interest rate on the borrowed amount, and check whether this percentage is fixed or flexible. This may depend on your credit score: borrowers with good credit scores might be able to push for lower interest rates.
Are there any penalties for paying off your loan ahead of schedule? Not all lenders include prepayment penalty clauses in their contracts, which opens up the possibility of refinancing your automobile through a lower-interest loan – or even in cash, if you get an unexpected windfall.
What about hidden fees? These can bump up monthly payments to untenable levels, so watch out for unexpected money traps like extended vehicle warranties and service contracts, credit insurance protection, and guaranteed auto protection insurance. Don't sign up for these options automatically as part of your loan. Instead, check around and make sure that you're getting the best rate on the market.
Warning:
Once you choose your lender, make sure the loan documentation is signed at the same time as you complete the purchase paperwork. Some less scrupulous dealers may wave you off cheerfully in your new ride, but call you a few days later with the bad news that they were unable to find financing at the quoted rate.
The 'good' news is that they have found another lender – but with higher monthly payments. And if you are locked into the sale, you have little choice but to comply, or start a time-consuming hunt for another lender.
Buying a car (and paying for it!) is a major investment for most families, with financial ripples that last for several years. This means that careful pre-purchase planning is always a must. It's the best way to make sure that car loans never blow up into repayment tsunamis!
Explore other options
You can inquire about your trade-in value below, or please call (902) 468-0377 to arrange a test drive or to inquire about extended warranty and vehicle customization. You can also apply for financing for this vehicle here:.
No-obligation Trade-in Appraisal for this Vehicle
Apply for Financing at MVP for this Vehicle