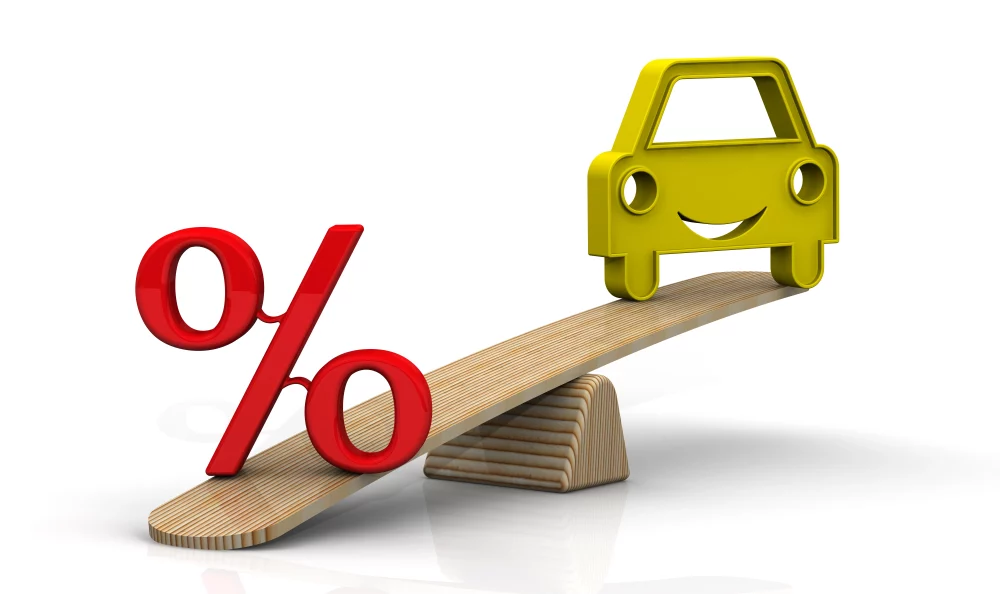 It sure is! Based on information released by the Bank of Canada for year-end 2022, the average auto loan interest rate in Canada reached a hefty 7.66%. This means ordinary buyers can expect 5.5% to 8.5% interest on their auto financing in the Maritimes. Of course, this depends on whether their wheels are brand new, or just new to them. Looking back over the past few years, auto loan interest rates have been rising fairly steadily since July 2016, when they bottomed out at 3.76%. The only two exceptions were drops in (unsurprisingly) 2020 (-0.45%) and 2020 (-0.91%) when lockdowns and pandemic-choked supply chains virtually halted global trade flows.
How Do I Get a 5.5%  Auto Loan Interest Rate in Nova Scotia?
On today's red-hot auto market, buyers with excellent (760 – 900) or very good (725 – 759) credit ratings would have little difficulty in finding loans at 5.5% interest, or even less. However, this figure almost doubles to 9.95% for buyers with fair (560 – 659) credit ratings. It triples to 15% or even more for buyers with poor (300 – 559) credit ratings. Let's look at the example of a car worth $25,000, paid off over five years, and with a 20% down payment of $5,000. In hard cash, this would increase monthly repayments by over $100 which can be slotted into most budgets. That's the good news. But now for the bad news: the amount of interest paid during the loan more than triples, soaring from around $3,000 to over $10,000.
How Can I Snag the Lowest Auto Loan Interest Rate in the Maritimes?
It might seem complicated, but you can find the best rates for your new wheels by spending a few hours researching on the Internet.  And this can save you thousands of dollars too! All you need is to follow a few simple steps. Here's a checklist:
Check your credit score, fix any errors, and make sure you settle every debt on time;
Pay down as much debt as you can (particularly higher-interest credit cards), bringing your debt-to-income ratio down to under 35%;
Budget the biggest down payment you can (at least 20%), with a double benefit (your loan is smaller, and your risk is lower for lenders);
Try to increase your income, even if only for a few months, through part-time jobs, freelance work, or side gigs;
Shop around and compare auto loan interest rates (at banks, credit unions dealerships, and online lenders);
Find a co-signer (preferably with some solid collateral) to lower your risk and buff up your appeal to lenders;
Get pre-approved for a loan before visiting the car dealership, so you know exactly how much you have to spend;
Have your auto loan process complete just before seasonal offers are announced, particularly as new models are launched in late summer;
Visit dealerships at slow times (like rainy Monday mornings), when they have little business and plenty of time to bargain;
Be flexible and willing to negotiate the terms of your loan, bargaining for add-ons;
Take your time, and don't jump at the first deal, read the fine print and sleep on your decision;
What Lies Ahead for Auto Loans in 2023?
Although they don't have crystal balls, the auto loan interest rate experts at Maritime Vehicle Providers have ample  experience to steer their forecasts. They expect interest rates to remain largely unchanged for the entire year. There might be an uptick during the early months, depending on Bank of Canada decisions on its interest rates. This means that there's little point in waiting for the official rate to drop. Smart buyers are getting proactive about car loan interest rates in Nova Scotia. This means doing everything they can to boost their credit scores and trade-in values, benefiting from MVP's competitive interest rates. Here's the best auto loan interest rate for you! Send in this form with your information and discover the best car loan interest rates in Halifax.
Explore other options
You can inquire about your trade-in value below, or please call (902) 468-0377 to arrange a test drive or to inquire about extended warranty and vehicle customization. You can also apply for financing for this vehicle here:.
No-obligation Trade-in Appraisal for this Vehicle
Apply for Financing at MVP for this Vehicle