2019 BMW 4 Series Gran Coupe 430i xDrive
$41,995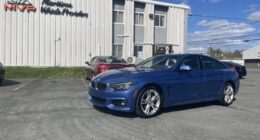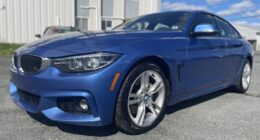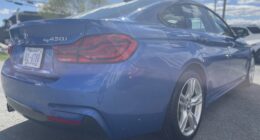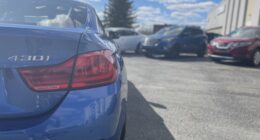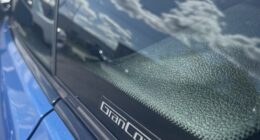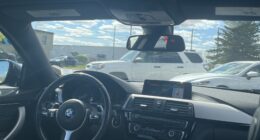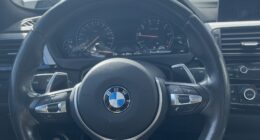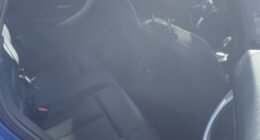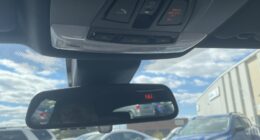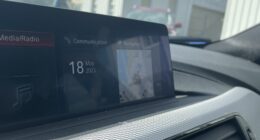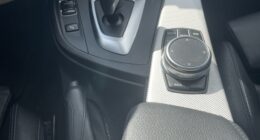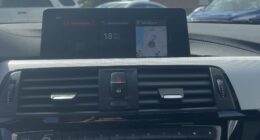 Sleek and Stylish Design: The 2019 BMW 4 Series Gran Coupe 430i xDrive boasts a stunning and aerodynamic design, with sleek lines and a four-door coupe silhouette. It combines the elegance of a coupe with the practicality of a sedan, making a bold statement on the road.
Powerful Performance: Equipped with a turbocharged 2.0-liter four-cylinder engine, the 430i xDrive delivers impressive performance with 248 horsepower. The xDrive all-wheel drive system enhances traction and stability, providing excellent handling and control in various driving conditions.
Luxurious Interior: Step inside the 4 Series Gran Coupe 430i xDrive and experience a luxurious and comfortable driving environment. The cabin features high-quality materials, refined craftsmanship, and comfortable seating. With ample legroom and headroom, both the driver and passengers can enjoy a spacious and enjoyable ride.
Advanced Technology: The 430i xDrive comes equipped with advanced technology features, including a touchscreen infotainment system, Bluetooth connectivity, and a premium audio system. It also features BMW's iDrive system, allowing easy access to navigation, music, and other functions.
Safety Features: BMW prioritizes safety, and the 4 Series Gran Coupe 430i xDrive is no exception. It includes a comprehensive suite of safety features, such as forward collision warning, lane departure warning, blind-spot monitoring, and adaptive cruise control. These features provide an extra layer of protection and help to prevent accidents.
Sporty Handling: The 4 Series Gran Coupe 430i xDrive offers a sporty and engaging driving experience. It features BMW's renowned driving dynamics, with responsive steering and precise handling. The suspension is tuned to strike a balance between comfort and sportiness, allowing for an exhilarating ride.
Comfort and Convenience: The 430i xDrive includes various comfort and convenience features to enhance the driving experience. This includes features like a power sunroof, keyless entry and ignition, dual-zone automatic climate control, and power-adjustable seats. These features add convenience and luxury to your daily commute.
BMW Reliability and Performance: BMW is known for producing vehicles that offer both reliability and outstanding performance. The 4 Series Gran Coupe 430i xDrive is no exception, combining German engineering with exceptional build quality. This results in a car that is not only enjoyable to drive but also built to last.
Resale Value: BMW vehicles tend to hold their value well, making the 4 Series Gran Coupe 430i xDrive a wise investment. Its combination of style, performance, and luxury appeal to a wide range of buyers, ensuring that it retains its value over time.
Features & Options
ABS
Adaptive Cruise Control
Air Conditioning
Airbags
Alarm System
Anti-theft Protection
Audio Interface
Auto Start/Stop
Automatic Climate Control
Automatic Headlights
AUX / USB
Bluetooth® Handset
Cruise Control
Direct Fuel Injection
Dual Climate Control
Eco Drive
Electric Parking Brake
Floor Mats
Garage Door Opener
Heated Mirrors
Heated Steering Wheel
Leather Package
Navigation Module
Paddle Shifters
ParkAssist
Power Steering
Push button start
Reversing Camera
Roll-over Protection
Seat Heating
Seat Ventilation
Sound Package Plus
Sport Chrono Package
Sport mode
Steering Wheel Heating
Steering Wheel Media Controls
Sunroof
Tire Pressure Monitoring
Universal Audio Interface
Wind Deflector
XM Radio
Test-drive, Trade-in or Finance
You can inquire about your trade-in value below, or please call (902) 468-0377 to arrange a test drive or to inquire about extended warranty and vehicle customization. You can also apply for financing for this vehicle here:.
No-obligation Trade-in Appraisal for this Vehicle
Apply for Financing at MVP for this Vehicle