2016 Ford Fusion Titanium Flex Fuel
Inquire for pricing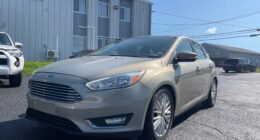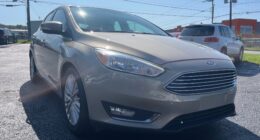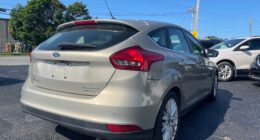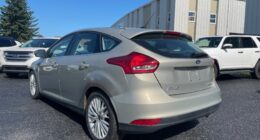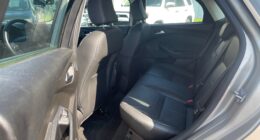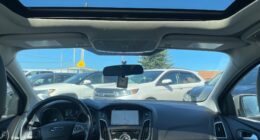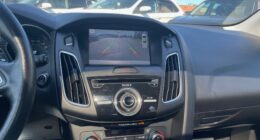 🚀 Elevate Your Drive: 2016 Ford Fusion Titanium Flex Fuel
Experience a harmonious fusion of style, efficiency, and innovation with the 2016 Ford Fusion Titanium Flex Fuel, now available at Maritime Vehicle Providers in Dartmouth, Nova Scotia. It's time to redefine your driving experience.
🌟 Key Features:
✅ Flex Fuel Efficiency: Enjoy the flexibility of fuel choice with the Fusion's Flex Fuel engine, providing excellent efficiency and reduced emissions.
✅ Titanium Luxury: Immerse yourself in luxury with the Titanium trim, featuring premium materials, advanced technology, and an attention to detail that sets it apart.
✅ Sleek Design: Make a bold statement with the Fusion's sleek exterior design and distinctive grille that demands attention on the road.
✅ Advanced Tech: Stay connected and entertained with the intuitive SYNC infotainment system, featuring voice control and smartphone integration.
✅ Safety First: Drive with confidence knowing that the Fusion comes equipped with a suite of advanced safety features to keep you and your passengers secure.
🔥 Why Choose Maritime Vehicle Providers? At Maritime Vehicle Providers, we're dedicated to making your car dreams come true. With a reputation for excellence, we ensure your car-buying experience is nothing short of exceptional.
🎉 Ready to Elevate Your Ride? Don't miss out on the 2016 Ford Fusion Titanium Flex Fuel – the epitome of style and efficiency. Contact us today to schedule a test drive and experience a new level of driving pleasure.
📞 Contact us at (902) 223-2273
📍 Visit us at 208 Joseph Zatzman Dr
💻 Explore more at www.MVPns.ca
Elevate your journey with the 2016 Ford Fusion Titanium Flex Fuel. Your next adventure awaits! 🛣️🚗
Features & Options
ABS
Adaptive Cruise Control
Air Conditioning
Airbags
Alarm System
Cruise Control
Direct Fuel Injection
Dual Climate Control
Eco Drive
ECO system
Floor Mats
Heated Mirrors
Leather Package
Online Services
ParkAssist
Power Steering
Push button start
Reversing Camera
Roll-over Protection
Seat Heating
Seat Ventilation
Sport mode
Steering Wheel Heating
Steering Wheel Media Controls
Sunroof
Test-drive, Trade-in or Finance
You can inquire about your trade-in value below, or please call (902) 468-0377 to arrange a test drive or to inquire about extended warranty and vehicle customization. You can also apply for financing for this vehicle here:.
No-obligation Trade-in Appraisal for this Vehicle
Apply for Financing at MVP for this Vehicle