2018 Ford Edge SEL Ecoboost AWD
Inquire for pricing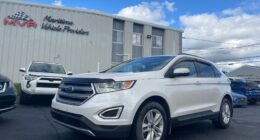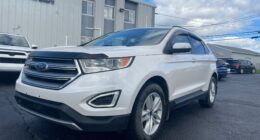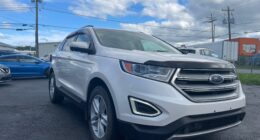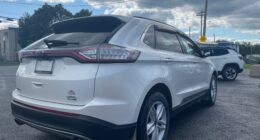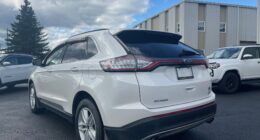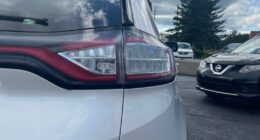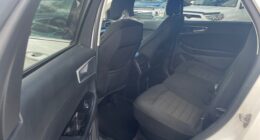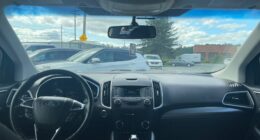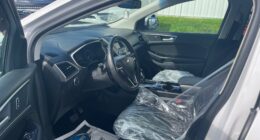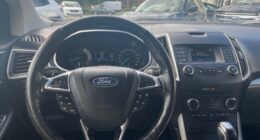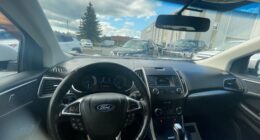 🌟 Elevate Your Drive: 2018 Ford Edge SEL EcoBoost AWD
Discover the perfect blend of power and sophistication with the 2018 Ford Edge SEL EcoBoost AWD, now available at Maritime Vehicle Providers in Dartmouth, Nova Scotia. Experience a new level of comfort, capability, and cutting-edge features.
🚗 Key Features:
✅ All-Wheel Drive Confidence: Navigate any road with unwavering confidence, thanks to the advanced all-wheel drive system that ensures stability and control.
✅ EcoBoost Performance: Experience exhilarating power and fuel efficiency with the EcoBoost engine, delivering a seamless combination of performance and economy.
✅ Sleek Design: Turn heads with the Edge's sleek exterior design and refined lines that exude modern elegance on every drive.
✅ Intelligent Technology: Stay connected and informed with the user-friendly infotainment system, complete with advanced features that elevate your driving experience.
✅ Spacious Interior: Indulge in the comfort of the Edge's spacious cabin, designed to provide ample legroom and cargo space for all your journeys.
🔥 Why Choose Maritime Vehicle Providers? At Maritime Vehicle Providers, we're dedicated to making your car dreams a reality. With a commitment to excellence, we ensure your car-buying journey is smooth and exciting.
🎉 Ready to Elevate Your Ride? Don't miss out on the 2018 Ford Edge SEL EcoBoost AWD – the epitome of performance and style. Contact us today to schedule a test drive and experience driving perfection.
📞 Contact us at (902) 223-2273
📍 Visit us at 208 Joseph Zatzman Dr,
💻 Explore more at www.MVPns.ca
Features & Options
ABS
Adaptive Cruise Control
Air Conditioning
Airbags
Alarm System
Android Auto
Anti-theft Protection
Audio Interface
Auto Start/Stop
Automatic Climate Control
Automatic Headlights
Blind Spot Monitoring
Cruise Control
Direct Fuel Injection
Dual Climate Control
Eco Drive
ECO system
Electric Parking Brake
Garage Door Opener
Heated Mirrors
Online Services
ParkAssist
Power Steering
Push button start
Reversing Camera
Roll-over Protection
Seat Heating
Steering Wheel Heating
Steering Wheel Media Controls
Test-drive, Trade-in or Finance
You can inquire about your trade-in value below, or please call (902) 468-0377 to arrange a test drive or to inquire about extended warranty and vehicle customization. You can also apply for financing for this vehicle here:.
No-obligation Trade-in Appraisal for this Vehicle
Apply for Financing at MVP for this Vehicle