2021 Ford Bronco Sport Utility 4-DR
$51,995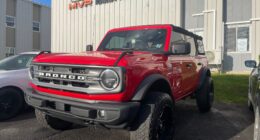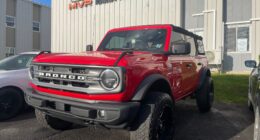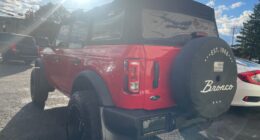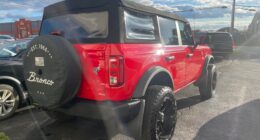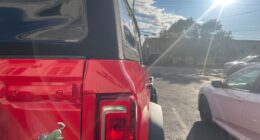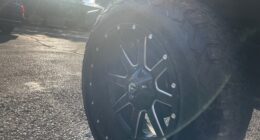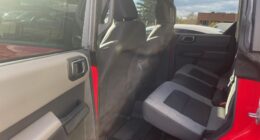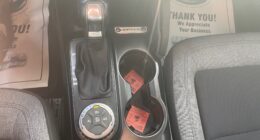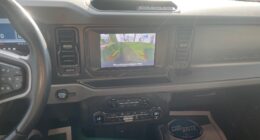 2021 Ford Bronco Utility Sport 4-Door: Unleash Adventure
Off-Road Dominance: Built for rugged terrains, with advanced 4×4 capabilities and terrain management system.
Innovative Roof Options: Choose from a removable hardtop or a soft top for an open-air experience.
Powerful EcoBoost Engine: A turbocharged powerhouse that blends power with efficiency.
Spacious Interior: Ample headroom, legroom, and cargo space for both passengers and gear.
Advanced Technology: Infotainment system with touchscreen, smartphone integration, and advanced navigation.
Trail Control: Cruise through challenging terrains with this innovative off-road cruise control system.
Advanced Safety Features: Equipped with modern safety technologies like blind-spot monitoring and lane-keeping assist.
Terrain Management System: Select from multiple drive modes to tackle different environments effortlessly.
Tow Package: Capability to tow trailers and boats, making it an ideal companion for outdoor adventures..
Convertible Top Options: Enjoy the freedom of open-air driving with various roof configurations.
Intelligent Key System: Convenient keyless entry and push-button start for quick and easy access.
Visit our whole inventory at www.MVPns.ca or if you love this 2021 Ford Bronco inquire for more information by calling
(902) 223-2273