2022 Honda Civic Sport Edition
$34,900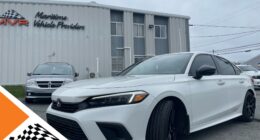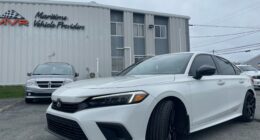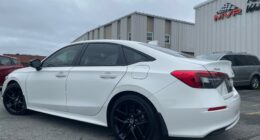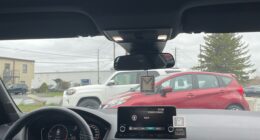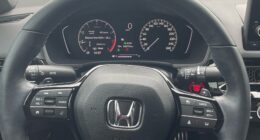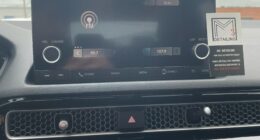 Here are a few of the many features and advantages of our new 2022 Honda Civic Sport Edition!
Striking Exterior Design: The 2022 Honda Civic Sport Edition boasts a bold and eye-catching exterior design, featuring sleek lines, a sporty front grille, and stylish alloy wheels. Its modern and dynamic appearance is sure to turn heads on the road.
Safety Features: Honda is known for its commitment to safety, and the Civic Sport Edition is equipped with a suite of advanced safety features. This includes Honda Sensing, which encompasses collision mitigation braking, lane-keeping assist, adaptive cruise control, and road departure mitigation. These features provide added confidence and protection on the road.
Honda Reliability and Resale Value: Honda has a reputation for reliability, and the Civic is no exception. With its well-built construction and durable components, the Civic Sport Edition offers long-term dependability. Additionally, Honda vehicles tend to hold their value well, making it a smart investment.
Sporty Performance: The Civic Sport Edition offers an exhilarating driving experience with its responsive handling and spirited performance. Equipped with a turbocharged 1.5-liter four-cylinder engine, it delivers an impressive 180 horsepower, providing a thrilling acceleration and nimble maneuverability.
Comfortable and Spacious Cabin: Step inside the Civic Sport Edition, and you'll find a well-designed and spacious cabin that prioritizes both driver and passenger comfort. With comfortable seating, ample legroom, and high-quality materials, this car offers a refined and enjoyable driving environment.
Advanced Technology: The 2022 Civic Sport Edition comes loaded with advanced technology features to enhance convenience and entertainment. It includes a touchscreen infotainment system with Apple CarPlay and Android Auto integration, allowing seamless connectivity and access to your favorite apps, music, and navigation.
Fuel Efficiency: The Civic Sport Edition offers excellent fuel efficiency, making it an economical choice for daily commuting or long drives. With an EPA-estimated fuel economy of up to 37 mpg on the highway, you can enjoy fewer trips to the pump and more time on the road.
Sport-Tuned Suspension: The Sport Edition of the Honda Civic features a sport-tuned suspension, offering enhanced handling and responsiveness. This provides a dynamic driving experience, allowing you to enjoy sharp turns and a connected feel with the road.
Ample Cargo Space: Despite its compact size, the Civic Sport Edition offers a surprisingly spacious trunk, providing ample room for your belongings. Whether you're running errands or going on a weekend getaway, you'll have plenty of space to accommodate your needs.
Come check out this impressive sedan at MVP on Joesph Zatzman or call us at (902) 468-0377 to book an appointment today!
All Vehicles come with a fresh 2-year MVI and all service work is available. Financing is available with interest rates as low as 4.99% and is available to all credit situations.