2017 Manual Hyundai Accent
Coming Soon
$18,995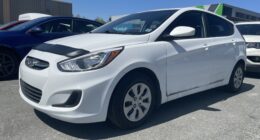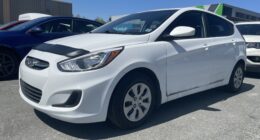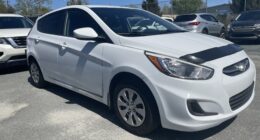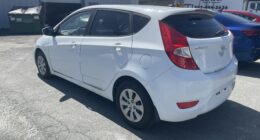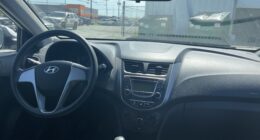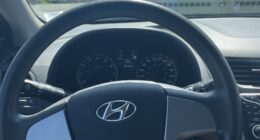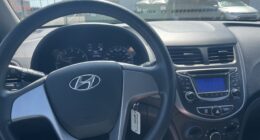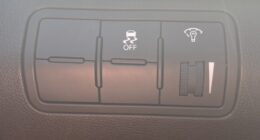 Fuel Efficiency: The 2017 Hyundai Accent with a manual transmission offers excellent fuel efficiency, making it an ideal choice for those looking to save money on gas. Its efficient engine helps you go the extra mile without frequent stops at the pump.
Fun and Engaging Driving Experience: The manual transmission adds a level of engagement and control to your driving experience. Shifting gears yourself allows you to have more control over the acceleration and performance of the vehicle, making each drive more enjoyable.
Compact and Agile: The Hyundai Accent is known for its compact size and nimble handling. It's easy to maneuver in crowded city streets and tight parking spaces, making it a practical choice for urban dwellers.
Spacious Interior: Despite its compact exterior, the 2017 Hyundai Accent offers a surprisingly spacious interior. It comfortably seats up to five passengers, providing ample legroom and headroom. The well-designed cabin ensures everyone can ride in comfort, even on longer journeys.
Modern Features: The Accent may be compact, but it doesn't skimp on modern features. Depending on the specific trim and options, the 2017 model may include amenities such as Bluetooth connectivity, a touchscreen infotainment system, USB ports.
Reliable and Affordable: Hyundai vehicles are known for their reliability, and the Accent is no exception. With proper maintenance, this compact car can provide years of trouble-free driving.
Safety Features: The 2017 Hyundai Accent is equipped with a range of safety features to provide peace of mind on the road. These may include advanced safety technologies such as electronic stability control, anti-lock brakes, and multiple airbags, contributing to a safe driving experience.
All Vehicles come with a fresh 2 year MVI and all service work is available. Financing available with interest rates as low as 4.99% and available to all credit situations.
Features & Options
ABS
Air Conditioning
Airbags
Alarm System
Anti-theft Protection
AUX / USB
Cruise Control
Eco Drive
ECO system
Manual Transmission
Power Steering
Reversing Camera
Tire Pressure Monitoring
Test-drive, Trade-in or Finance
You can inquire about your trade-in value below, or please call (902) 468-0377 to arrange a test drive or to inquire about extended warranty and vehicle customization. You can also apply for financing for this vehicle here:.
No-obligation Trade-in Appraisal for this Vehicle
Apply for Financing at MVP for this Vehicle