2019 Hyundai Elantra Sport Manual
$24,995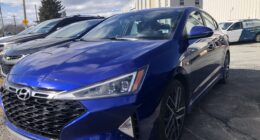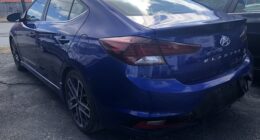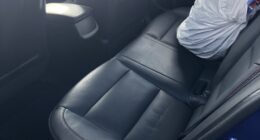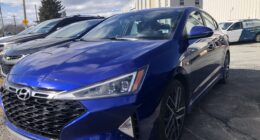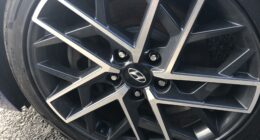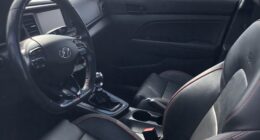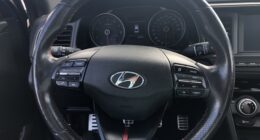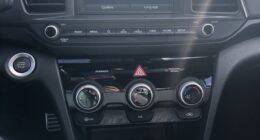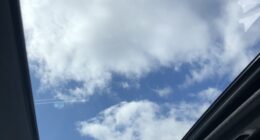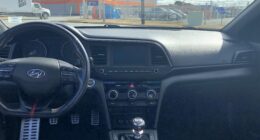 Sporty Performance: The Elantra Sport Manual is powered by a turbocharged 1.6-liter four-cylinder engine, delivering an impressive 201 horsepower. With a responsive and engaging manual transmission, this sedan offers thrilling acceleration and precise control, making every drive a joy.
Affordable Maintenance: Hyundai vehicles are known for their reliability and cost-effective maintenance. With a strong reputation for quality and a widespread network of service centers, the Elantra Sport Manual offers peace of mind and keeps ownership costs reasonable.
Sleek and Stylish Design: The Elantra Sport Manual stands out with its sleek and modern design. Its bold front grille, aggressive body lines, and sporty accents create a visually striking presence on the road, leaving a lasting impression.
Comfortable Interior: Step inside the Elantra Sport Manual, and you'll find a well-crafted cabin designed with driver and passenger comfort in mind. Premium materials, supportive seats, and a well-insulated cabin provide a pleasant environment for both short commutes and long journeys.
Advanced Safety Features: Hyundai prioritizes safety, and the Elantra Sport Manual is equipped with a range of advanced safety technologies. Features such as blind-spot monitoring, rear cross-traffic alert, lane-keeping assist, and forward collision warning with automatic emergency braking help keep you and your passengers safe on the road.
Modern Technology: Stay connected and entertained with the Elantra Sport Manual's array of technology features. The 7-inch touchscreen infotainment system offers seamless integration with your smartphone, providing access to navigation, music, and hands-free calling. Available features like Apple CarPlay and Android Auto make it easy to stay connected on the go.
Sport-Tuned Suspension: The Elantra Sport Manual comes with a sport-tuned suspension, enhancing its handling and responsiveness. This feature ensures a dynamic and engaging driving experience, allowing you to confidently tackle twists and turns with precision.
Fuel Efficiency: Despite its sporty performance, the Elantra Sport Manual remains fuel-efficient. With an EPA-estimated 32 mpg on the highway, this sedan helps you save on fuel costs without compromising on performance.
Ample Cargo Space: The Elantra Sport Manual provides generous cargo space, allowing you to easily transport your belongings. The trunk offers 14.4 cubic feet of space, giving you the flexibility to accommodate your daily needs or weekend getaways.
Come check out this impressive sedan at MVP on Joesph Zatzman or call us at (902) 468-0377 to book an appointment today!
All Vehicles come with a fresh 2-year MVI and all service work is available. Financing is available with interest rates as low as 4.99% and is available to all credit situations.