2019 Hyundai Tucson AWD HTRAC
Inquire for pricing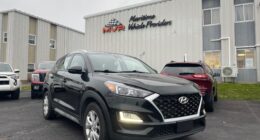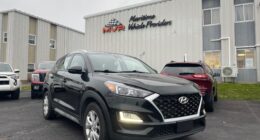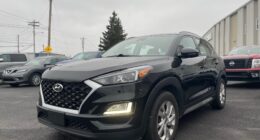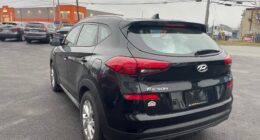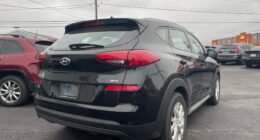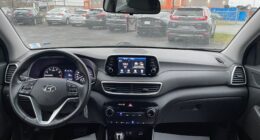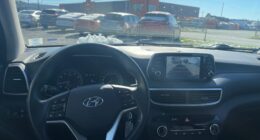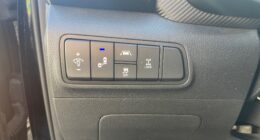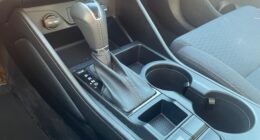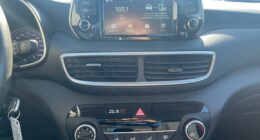 2019 Hyundai Tucson AWD HTRAC: Elevate Your Drive with Style and Capability
Experience the perfect fusion of style, capability, and cutting-edge technology with the 2019 Hyundai Tucson AWD HTRAC.
Advanced AWD HTRAC System: Ensure confident handling and stability on any terrain, providing enhanced traction and control.
Efficient 2.4-Liter Engine: Strikes a harmonious balance between power and fuel efficiency, delivering spirited performance without compromising economy.
Sleek and Dynamic Design: Boasts contemporary lines, bold features, and aerodynamic elements for a stylish and commanding presence on the road.
Spacious and Adaptable Interior: Accommodates five passengers comfortably with versatile seating configurations, making it perfect for both city commutes and family adventures.
User-Friendly Infotainment: Seamlessly integrates with smartphones, providing access to apps, navigation, and entertainment through an intuitive touchscreen system.
Advanced Safety Suite: Includes features like forward collision-avoidance assist, lane-keeping assist, and driver attention warning for added security and peace of mind.
Smooth and Comfortable Ride: The precisely tuned suspension system ensures a comfortable and composed driving experience.
Impressive Fuel Efficiency: making it an economical choice for both daily commuting and road trips.
Intelligent Key System: Facilitates convenient keyless entry and push-button start for quick and hassle-free access.
Generous Cargo Space: Provides ample room for groceries, luggage, and recreational gear, enhancing versatility for various activities and travel needs.
Advanced Driver-Assistance Features: Technologies like blind-spot collision warning and rear cross-traffic collision warning enhance situational awareness for confident driving.
Elevate your driving experience with the 2019 Hyundai Tucson AWD HTRAC. Its combination of style, capability, and advanced features makes it a standout choice in the compact SUV segment.
If you're interested in this 2019 Hyundai Tucson AWD and want more information call (902) 223-2273 or for more vehicles visit Homepage