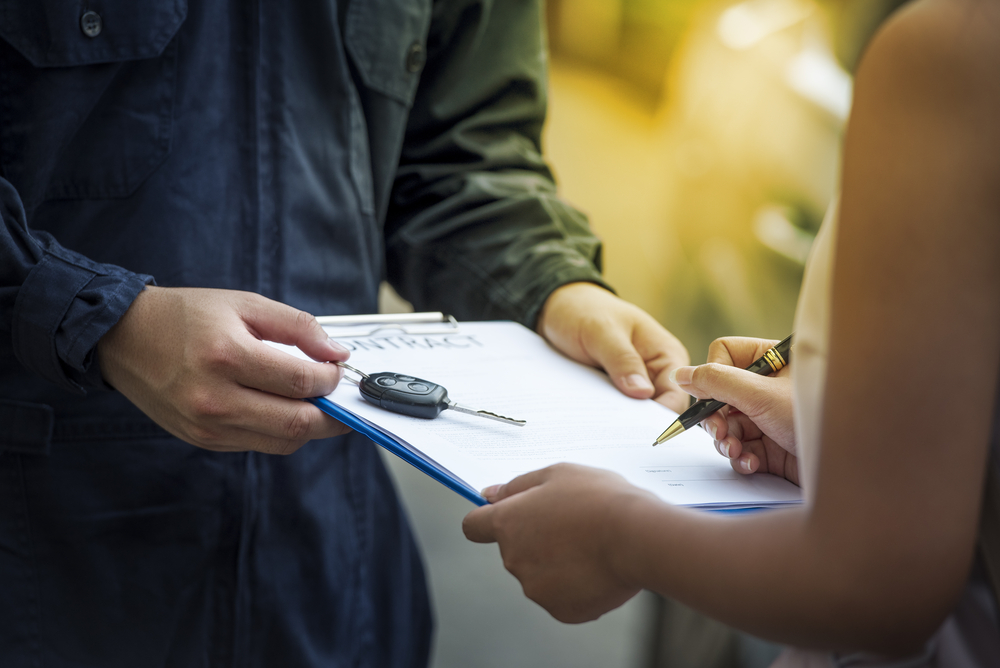 Leasing a car gives you affordable monthly payments in comparison to financing one. This is besides giving you a car covered by warranty for your entire lease period.
But as you know, anything with the right side has the wrong side too. There are things to know before heading out to lease a vehicle. There is a stipulated number of miles you are allowed to drive on a lease, which inflates the amount you pay upon return of the car.
Furthermore, minute wear and tear like a washed our floor mat or tire wear on the vehicle will net you additional costs.
The buyback
The extra costs act to discourage you from returning the vehicle as the dealer doesn't want the car back. Think about it!!
After driving the vehicle for a couple of years or miles, no matter how little, the value of the car won't be as it was when it was new. Moreover, your payment was for the vehicle's depreciation, which means when compared to someone who bought a car outrightly, your pay is less.
However, a smarter option is to buy back the leased car. This has the advantage of making you buy the vehicle at a lower price as some companies let you know how much money was lost over your lease. To do this, subtract the amount lost from the value of the car, and you will get your buyback value. Some lease contracts show you that amount when you sign the papers.
Buybacks help you avoid crazy charges, as well as mileage, penalize from dealers.
Buybacks; At new car prices
The idea of lease buybacks being more expensive than the same vehicle at the second-hand rate is a hot topic for debate as there could be a massive difference between residual car value and the current market price of the car. Moreover, taking out a loan to pay for the vehicle would incur more costs and payments for you.
Those payments could be worth it. How do I mean? You know everything about the car. Everything inside and outside the vehicle is your handiwork, implying that you are repurchasing the vehicle from yourself.
Leasing agreements are always done by estimating a depreciation hit, and if the car is worth that price or not, after you have used it, it may be a good deal for you. To know if you've got a good deal on your hands, go through listings of similar cars and their trade-in value to know how much the vehicle is worth. Should you find that your buyback is lesser than the car's price, jump on it.
Being a salesman
The technique above is a great way to make some extra cash. How? After buying back your leased car, resell it at the current market price. It's kind of tricky, so you will have to do your research on how to achieve this feat. Find a dealer that can arrange a third party sales for you to help avoid the double tax you get from the buyback and selling. At times, if you sell Tue car within thirty days of buying it from the seller, you can get a rebate, and as you can see, more value from your leased car. Employ the aid of your credit unique n or bank to do this.
Another smart move is to negotiate a lower price when buying back the leased car. Why will this work?
Since the car would be auctioned or sold at a dealer lot; and it's obvious it won't be sold for a reasonable price, dealers would instead save themselves the trouble and sell it to you. It's possible to get away with an excellent low price; so long you don't tell that you went over the mileage allowance.
Ultimately, it's not by force you should buy your leased car. You can just return it and say goodbye or lease another vehicle. There could also be reasons you don't want to repurchase it; some of which are but not limited to the car not up to expectations, low reliability. Having no idea about what car you want or wanting a new car every time is what leasing is right for.  The main downside to leasing is that you ultimately don't own a car.
For affordable car leases with plans that don't hurt your finances, you can count on us. Our experts will take you through the whole process. They also painstakingly explain every unfamiliar term in the contract so you won't blindly going into a deal.
Explore other options
You can inquire about your trade-in value below, or please call (902) 468-0377 to arrange a test drive or to inquire about extended warranty and vehicle customization. You can also apply for financing for this vehicle here:.
No-obligation Trade-in Appraisal for this Vehicle
Apply for Financing at MVP for this Vehicle